AVVISO!

Si avvisano i gentili Clienti che il corriere non farà firmare la ricevuta al momento della consegna della merce come misura precauzionale in base alla nuova normativa per l'emergenza COVID-19. Cordiali saluti Profumeria Silvia.





For any information, contact us! info@profumeriasilvia.com tel. +39 0543/742581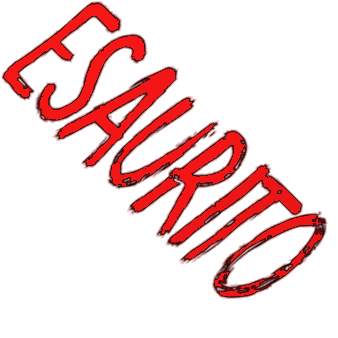 Price: € 8,90 € 11.90
(incl. tax)

Shipped in 0-2 Day

"This article may be subject to change at the discretion of the manufacturer's packaging. For more information about, please
contact us
"
Due prodotti esclusivi, primer e top coat, sviluppati insieme a LASTING COLOR EXTREME per assicurare un finish ultra brillanti e a tenuta estrema.
9 GIORNI durata media
EXTREME PRIMER
Base Lunga Tenuta
Protegge l'unghia e - grazie agli innovativi adesivi Extreme Fix - crea la base ideale per fare aderire perfettamente Lasting Color Extreme, massimizzandone la lunga tenuta.
EXTREME TOP COAT
Top Coat Fissativo
Grazie alla sua formula esclusiva - che si attiva con la luce naturale - crea sull'unghia un film unico con il colore di Lasting Color Extreme per un finish ultra brillante nel tempo e una tenuta estrema a prova di sbeccature.
Modo d'uso
Applicare il sistema su mani e unghie perfettamente pulite.
1° step: applicare uno strato di Extreme Primer per prolungare la tenuta di Lasting Color Extreme.
2° step: applicare 2 strati di Lasting Color Extreme, facendo asciugare perfettamente tra un'applicazione e l'altra.
3° step: applicare Extreme Top Coat su Lasting Color Extreme perfettamente asciutto su tutta l'unghia e sulla sua punta per sigillare il colore, aumentarne brillantezza e tenuta.

Asciugatura rapida: non necessita di lampade UV/LED.
Si rimuove con i levasmalti Pupa, senza impacco e senza limatura della superficie dell'unghia.
Extreme Primer: gli speciali Agenti Filmogeni e Adesivi creano un film che consente un'aderenza perfetta sull'unghia prolungando la durata dello smalto.

Extreme Top Coat: il Fotoiniziatore UV Absorber "prestato" dalla tecnologia semipermanente agisce per garantire la massima durata. Il Mix di Polimeri di ultima generazione mantiene il finish extra lucido inalterato nel tempo mentre gli Agenti Sigillanti fissano il colore e lo proteggono dalle sbeccature.
Non contengono: toluene, formaldeide, DBP (dibutyl phthalate) e canfora.
A basso rischio di allergie
Dermatologicamente testato
Paraben free
Made in Italy
2 x 5ml
Related Products
Product Reviews
Be the first to review it!
Review this product
Comments requires the approval of a moderator, will be published shortly after posting