AVVISO!

Si avvisano i gentili Clienti che il corriere non farà firmare la ricevuta al momento della consegna della merce come misura precauzionale in base alla nuova normativa per l'emergenza COVID-19. Cordiali saluti Profumeria Silvia.





For any information, contact us! info@profumeriasilvia.com tel. +39 0543/742581
About us
The shop carries on business in Forlimpopoli (FC) since 1974 and has over time become an important landmark in the area for the perfume, makeup and gift items. And 'situated in the center of Forlimpopoli, city of art made ??famous for having given birth to Pellegrino Artusi, known for having written the book "Science in the Kitchen and the Art of Eating Well" and is easily accessible being located Emilia on the road, halfway between Forlì and Cesena.

For nearly 30 years the shop has been managed by our mother with us, her daughters Silvia and Angela, as collaborators as soon as we finished school. Since 2003 we have fully followed the management of the shop and since some years we have also Stefania and Manuela on our side to help us with the shop.

Despite 35 years of presence in the area, we love our work as the first day and try to be always at the forefront of the news and the fashion trends in the field of beauty and cosmetics.

View map
Angeli Angela and Silvia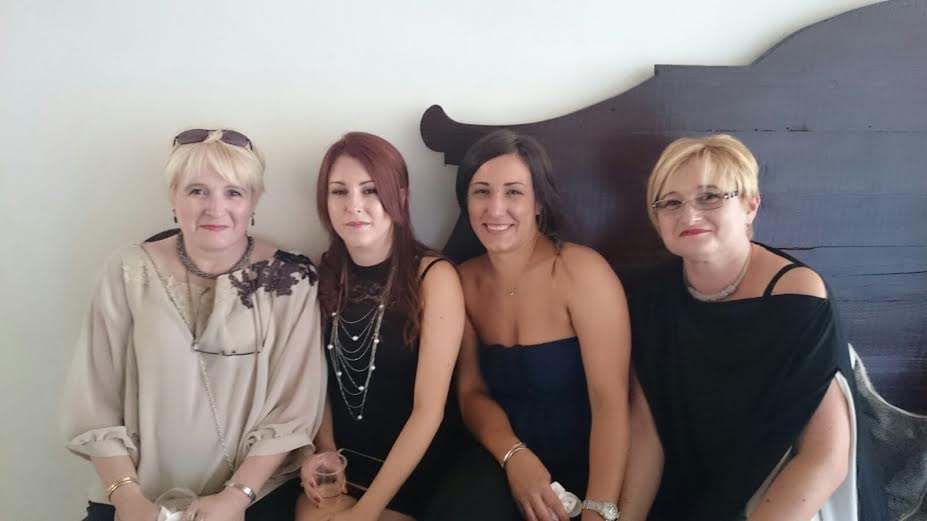 PROFUMERIA SILVIA of Angeli Angela and Silvia srl
Piazza Pompilio, 8
FORLIMPOPOLI (FC) 47034
Phone : 0543 - 742581
Fax : 0543 - 742581

info@profumeriasilvia.com
Opening Hours
| | | |
| --- | --- | --- |
| | Morning | Afternoon |
| Monday | 8:30 - 12:30 | 15:30 - 19:30 |
| Tuesday | 8:30 - 12:30 | 15:30 - 19:30 |
| Wednesday | 8:30 - 12:30 | 15:30 - 19:30 |
| Thursday | 8:30 - 12:30 | 15:30 - 19:30 |
| Friday | 8:30 - 12:30 | 15:30 - 19:30 |
| Saturday | 8:30 - 12:30 | CLOSED |
| Sunday | CLOSED | CLOSED |


PROMOZIONE COLLISTAR!
Con l'acquisto di 1 prodotto make-up Collistar, subito in regalo 1 Lima Unghie

Con l'acquisto di euro 29.90 di prodotti Collistar, subito in regalo 1 Rossetto Vibrazioni di Colore (colori assortiti)

Con l'acquisto di euro 39.00 di prodotti Collistar, subito in regalo 1 Shampo Colore Lunga Tenuta 100ml