SPECIAL OFFERS Throughout the month of August,
On the whole
I COLONIALI di Atkinsons!
For any information, contact us! info@profumeriasilvia.com tel. +39 0543/742581
Ph:
+39 0543 742581
For the summer we will be closed Tuesday Afternoon, Thursday Afternoon and Saturday Afternoon
Chi Siamo
Sei sul webshop di PROFUMERIA SILVIA di Angeli Angela & Silvia.


Il negozio svolge la sua attività in Forlimpopoli (FC) dal 1974 ed è diventato nel tempo un punto di riferimento importante nella zona per il settore della profumeria, make up e articoli da regalo. E' situato nel centro storico di Forlimpopoli, citta d'arte resa famosa per avere dato i natali a Pellegrino Artusi, noto per avere scritto il libro "La scienza in cucina e l'arte di mangiar bene" ed è facilmente raggiungibile in quanto ubicato sulla via Emilia, a metà strada tra Forlì e Cesena.

Per circa 30 anni è stato gestito da nostra madre con noi figlie come collaboratrici dal momento in cui abbiamo terminato gli studi. Dal 2003 noi, Angela e Silvia, siamo subentrate completamente nella gestione e, al nostro fianco abbiamo da qualche anno Stefania e Manuela.
Nonostante i 35 anni di presenza nel settore, amiamo il nostro lavoro ancora come il primo giorno e cerchiamo di essere sempre all'avanguardia per quanto riguarda le novita' e le tendenze moda nel campo della bellezza e della cosmesi.



Visualizza la mappa
Angeli Angela e Silvia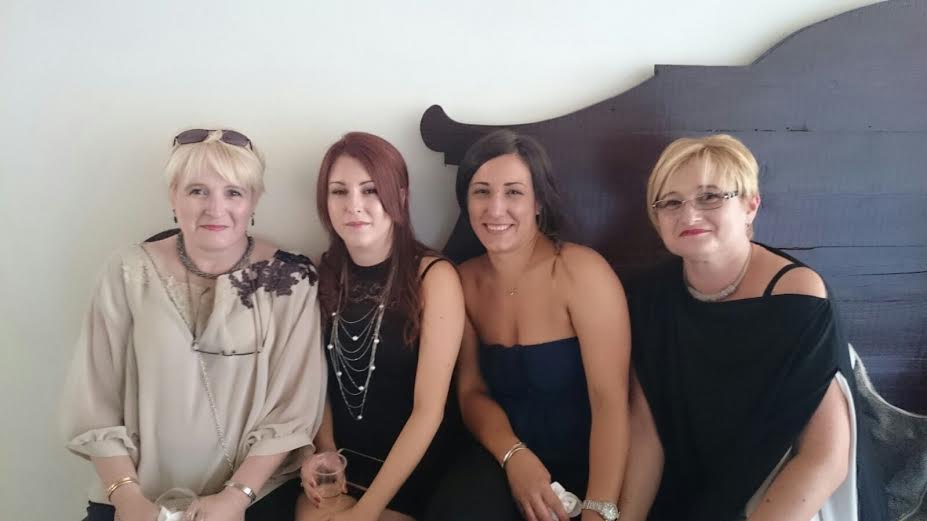 PROFUMERIA SILVIA di Angeli Angela e Silvia srl
Piazza Pompilio, 8
FORLIMPOPOLI (FC) 47034
Tel : 0543 - 742581
Fax : 0543 - 742581

info@profumeriasilvia.com
Orari di Apertura
| | | |
| --- | --- | --- |
| | Mattina | Pomeriggio |
| Lunedi | 8:30 - 12:30 | 15:30 - 19:00 |
| Martedì | 8:30 - 12:30 | 15:30 - 19:00 |
| Mercoldì | 8:30 - 12:30 | 15:30 - 19:00 |
| Giovedì | 8:30 - 12:30 | CHIUSO |
| Venerdì | 8:30 - 12:30 | 15:30 - 19:00 |
| Sabato | 8:30 - 12:30 | 15:30 - 19:00 |
| Domenica | CHIUSO | CHIUSO |