AVVISO!

Si avvisano i gentili Clienti che il corriere non farà firmare la ricevuta al momento della consegna della merce come misura precauzionale in base alla nuova normativa per l'emergenza COVID-19. Cordiali saluti Profumeria Silvia.





For any information, contact us! info@profumeriasilvia.com tel. +39 0543/742581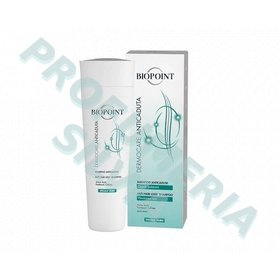 Price: € 9,00 € 10.00
(incl. tax)

Shipped in 0-2 Day
"This article may be subject to change at the discretion of the manufacturer's packaging. For more information about, please
contact us
"
Fortifying Shampoo fall action - SPECIAL MAN
Hair Defend Technology with Plant Stem Cells
Action: Helps prevent hair loss male and prepares to treatment in vials favoring the optimal conditions for the viability 'of the hair.
The result: Cleansed, your hair grow more 'strong and vigorous.
Biopoint Innovation: Innovative Hair Defend Technology counteracts the early miniaturization of the hair follicles, prevents inflammation of the scalp stimulating hair growth, improving the anchoring and promoting increased density 'capillary. Plant Stem Cells svoltono action of renewal of the hair follicle helping to maintain its ability 'to regeneration and combating hair loss.
How to use: Apply to wet hair and emulsify with water. Rinse. Use in combination with the treatment Anticaduta in ampoules.
Bottle 200ml

Automatic Translation
Related Products
Product Reviews
Be the first to review it!
Review this product
Comments requires the approval of a moderator, will be published shortly after posting