AVVISO!

Si avvisano i gentili Clienti che il corriere non farà firmare la ricevuta al momento della consegna della merce come misura precauzionale in base alla nuova normativa per l'emergenza COVID-19. Cordiali saluti Profumeria Silvia.





For any information, contact us! info@profumeriasilvia.com tel. +39 0543/742581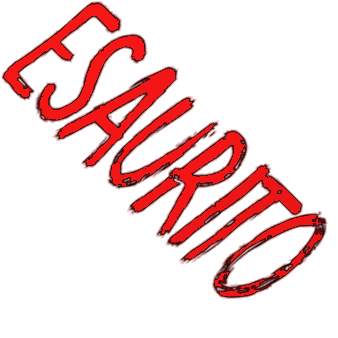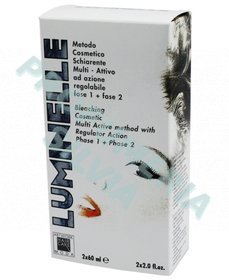 Price: € 18,00
(incl. tax)

Shipped in 0-2 Day

"This article may be subject to change at the discretion of the manufacturer's packaging. For more information about, please
contact us
"
A cosmetic method of lightening active multi-action adjustable
Phase 1 Phase 2
Luminelle and 'cosmetic whitening method essential to obtain brightness, bleaching, streaks, highlights, decappaggi, on any type of hair. Lightens up to 2 tones and allows pure and bright lightening quickly and in full respect of the hair.
Luminelle allows to obtain:
SHINE BRIGHT AND 'FOR NATURAL HAIR
Apply all over the head as a shampoo and wait 5 to 10 minutes. Proceed as manner of use.
PICKLING UNIFORM FOR COLOURED HAIR COSMETIC
Apply all over the head as a shampoo and massage thoroughly. Shutter speed from 5 to 15 minutes. Proceed as manner of use.
MECHES SHOTS AND SUN
Apply to be lightened locks and wait for 20 minutes. Proceed as manner of use.
Ultra-bright lightening OF 2 TONE ON NATURAL HAIR
Apply as a shampoo and wait for a time of 20 minutes posadi. Proceed as manner of use.
How to use:
Luminelle apply on dry hair and unwashed. Pour the entire contents of the vial into the vial STEP 1 STEP 2. Involve more 'times WITHOUT SHAKE. Cut the tip of the nozzle applicator and apply according to the technique chosen. Shutter speed: 5 to 20 minutes depending on the desired result and the base of the hair. A shutter speed ultimanto, add a little warm water and emulsify. Rinse thoroughly and make a shampoo.
Contains:
STEP 1 - ACTIVE BASE 60ml
STEP 2 - DETECTOR COSMETIC 60ml
Automatic Translation
Related Products
Product Reviews
Be the first to review it!
Review this product
Comments requires the approval of a moderator, will be published shortly after posting